I am a mindful practitioner, teacher, student, coach, businesswoman, Latina, yoga lover, writer, marketing expert, grounded, silly, Taurus sun sign, Manifestor Human-Design type, fierce yet sensitive, first-generation college and Ivy League graduate.

I started my career in Business and Accounting working in CPA firms and I still see a huge benefit in understanding business and finances.
But for many years, I was doing certain jobs knowing that I didn't like but I did it regardless. I felt an internal struggle of conforming to societal norms. Plus being the first-generation born in this country, and making my family proud. It was challenging for me to hear what I truly wanted because of the pressure I felt and as a sensitive person I was more inclined to please others than to understand and please myself. I thought "you graduate college, you wear office clothes and high heels, and work in an office with cubicles."
But that got old fast for me. My soul was craving something else.
Interestingly enough my first corporate job introduced me to my first mindful experience.
I tried corporate yoga in our office building. I remember feeling so content and happy afterward. I didn't feel stressed or annoyed about the fact that I needed to go back upstairs and work 2-3 more hours. Or the fact that I could not find a relationship with myself and felt a deep emptiness. Looking back unconsciously I was thinking, "What the hell is this? How can it happen so quickly? All I did was move a little and now I can't stop smiling."
I knew from there that I wanted to be on a path to support other's well-being.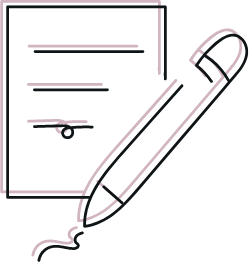 Still unclear how I was going to do that but I applied for a
Masters of Public Health at Columbia University.
My curiosity was still stuck on yoga. So before I left for NYC I completed my 200-Hour Teacher Training at YogaWorks in Los Angeles, CA.
And that yoga curiosity is what drove a lot of what I studied at Columbia University.
My thesis was on exploring lifestyle and self-care modifications following a dietary intervention among Latina women diagnosed with breast cancer.
I developed the Prenatal Yoga Program for Early Head Start in Washington Heights.
I wrote a long research paper on how to apply behavior theories to increase mindfulness.
At the time, speaking about yoga and meditation in a science institution was not very common. I did my own thing regardless.
After graduation, I started working at a startup while also teaching part-time and essentially working 7-days a week.
During the day, I was at a telepsychiatry startup — focusing on online video conferencing between patients and psychiatrists.
I was 1 of 3 employees working in the Sales and Marketing department. To be honest, I knew nothing about Sales. I found out I hated Sales and yet it's the one skill I gained so much from.
Looking back it was a pivotal point where I started to understand my passion and skills in marketing.
There was this combination of creativity and strategy that complimented me.
I felt like I wanted to learn more about marketing! So, I moved over to work at a pharmaceutical marketing agency. But I quickly realized that was also not my thing. Damn it, I wish I could just like my jobs!

I realized I really liked startup culture so this time I made an intention that I wanted to be at a startup that related to yoga or mindfulness.
And that's exactly what I found.
I became a full-time yoga teacher and the Head of Marketing at a NYC wellness startup.

While my time there was fulfilling, I was also burning myself out!
Teaching about 12-15 classes per week while also keeping a full-time marketing role. And living in NYC. I was so exhausted.
Around that burnout time, there was a big change to move across the country to Seattle with my boyfriend.
And I was back at a transitional point without a job. I was so afraid to fail. To not make it. To let my dream of sharing and teaching mindful practices crumble!
As I look back, moving to Seattle gave me the courage to find my true voice and venture out on my own as a mindful entrepreneur and finally come to terms what it means to be a sensitive human in a world that doesn't necessarily honor subtle energies or practices. 
And the story continues! You may have noticed the spiral in my logos.
For centuries the spiral has been known as the eternal sign of the Creative, dynamic growth, and metamorphosis. I see the spiral as a reminder that we're continually repeating things but often times with a new perspective.
Part of my process is to acknowledge that nothing is ever perfect but yet perfect for right now.
My personal brand Bee Umana has evolved several different times. From yoga teacher, to mindful marketing, to what you see here now — a combination of all my work.
At times it's messy, and I'm ok with that now. We are human and nothing is ever clear-cut or perfectly defined.
Embrace the messy and speak authentically.
P.S. Do you identify as an influencer, creator, entrepreneur, or business owner: Are you looking to secure brand partnerships with confidence? Reach out to JDS Project, I've personally worked with Jenny and highly recommend the Brand Partnerships Starter Bundle.  
2010 BA from UC Santa Cruz, Business Management Economics
2013 200-Hour YogaWorks Teacher Training
2015 Masters of Public Health from Columbia University
Thesis: Lifestyle and Behavior Modifications Among Latina Breast Cancer Survivors
2016 25-Hour Anatomy Training with Jason Crandell and Paul B. Roache, M.D.
2017 Vedic Philosophy Training at the Jiva Institute in Vrindavan, India
2018 25-Hour Yoga Nidra Training with Mona Anand
2018 25-Hour Bhagavad Gita Philosophy Training with Robert Lindsey
2018 25-Hour Trauma-Sensitive Restorative Training with Bodywise Institute
2019 Vedic Meditation Course with James Brown
2019 Certified Integrative Life Coach from Integrative Wellness Academy
2020 300-Hour YogaWorks Teacher Training
2022 Vedic Psychology Teacher Training & Facilitator with The Vedic Psychology Institute
2022 Content Marketing 201 by Amanda Natividad
Lived in Six Major Cities. Ask me which ones!
Co-Led Four Retreats (and more coming!)